Categories
Unleash the Power with Moto G73 5G: Best Offers on a Feature-Packed Smartphone with 8 GB RAM, 128 GB ROM, and More!
Posted on April 11th, 2023 11:13 PM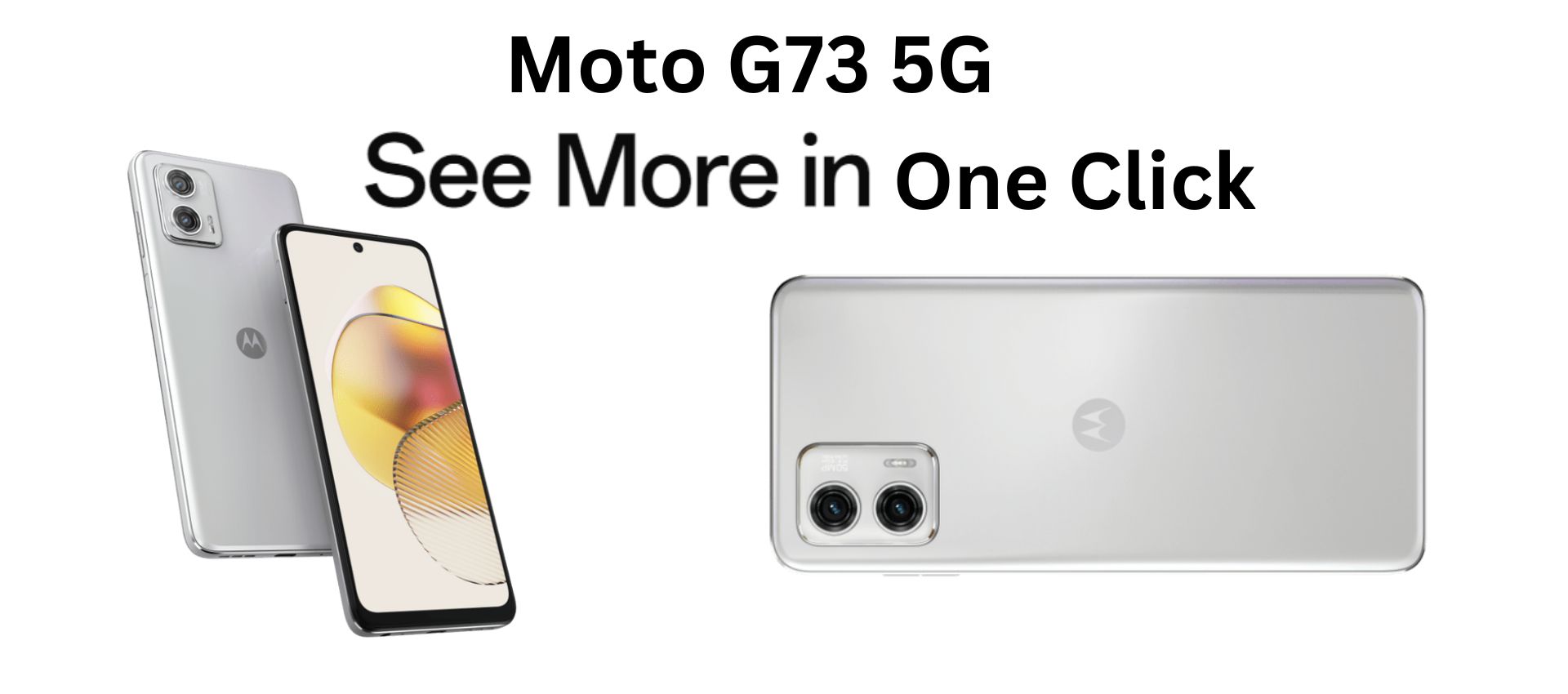 Get ready for a powerful and feature-packed smartphone with the Moto G73 5G!
This cutting-edge device offers an incredible combination of performance, display, camera capabilities, and battery life. If you're looking for a smartphone that delivers outstanding performance without breaking the bank, the Moto G73 5G is the perfect choice.
Seamless Performance and Ample Storage
The Moto G73 5G is powered by the Mediatek Dimensity 930 processor, which ensures smooth and lag-free performance. With 8 GB of RAM, you can effortlessly multitask between apps, play graphics-intensive games, and stream videos without any hiccups. The 128 GB of internal storage provides ample space for your apps, games, photos, and videos. Plus, with the option to expand the storage up to 1 TB using a microSD card, you'll never run out of storage space again.
Immersive Display and Stunning Visuals
Featuring a large 16.51 cm (6.5 inch) Full HD+ display, the Moto G73 5G offers an immersive visual experience. The crisp and vibrant display brings your content to life, making videos, games, and photos look stunning. The large display also enhances your productivity, allowing you to comfortably read emails, browse the web, and work on documents.
Capture Stunning Photos and Selfies
The Moto G73 5G comes with a powerful camera system that lets you capture stunning photos and selfies with ease. The rear camera setup includes a 50MP main camera and an 8MP ultra-wide-angle lens, allowing you to capture detailed and vibrant photos in any lighting condition. The 16MP front camera lets you capture stunning selfies and make video calls with crystal-clear clarity.
Long-Lasting Battery Life and Fast Charging
The Moto G73 5G is equipped with a massive 5000 mAh battery that provides all-day battery life, so you can use your smartphone without having to worry about frequent charging. When you do need to recharge, the Moto G73 5G supports fast charging, allowing you to quickly charge your device and get back to using it in no time.
Sleek Design and Durable Build
The Moto G73 5G features a sleek design with a durable build, making it a stylish and reliable smartphone. The slim profile and ergonomic design make it easy to hold and use, while the robust build ensures durability and longevity. The device also comes with water-repellent coating, protecting it from accidental splashes and spills.
Best Offers for Moto G73 5G
Looking for the best offers on the Moto G73 5G? You're in luck! Check out the latest deals and discounts on your favorite online stores and authorized Moto retailers to get the best price for the Moto G73 5G. With its powerful performance, stunning display, impressive camera capabilities, long battery life, and sleek design, the Moto G73 5G offers unbeatable value for money.
In conclusion, the Moto G73 5G is a feature-packed smartphone that offers top-notch performance, display, camera capabilities, and battery life. With its seamless performance, immersive display, stunning camera system, long