Categories
Vivo T2 5G Series: Unveiling the Future of Connectivity on April 11 with MediaTek Dimensity 1300, 144Hz Display, and More!
Posted on April 7th, 2023 08:05 PM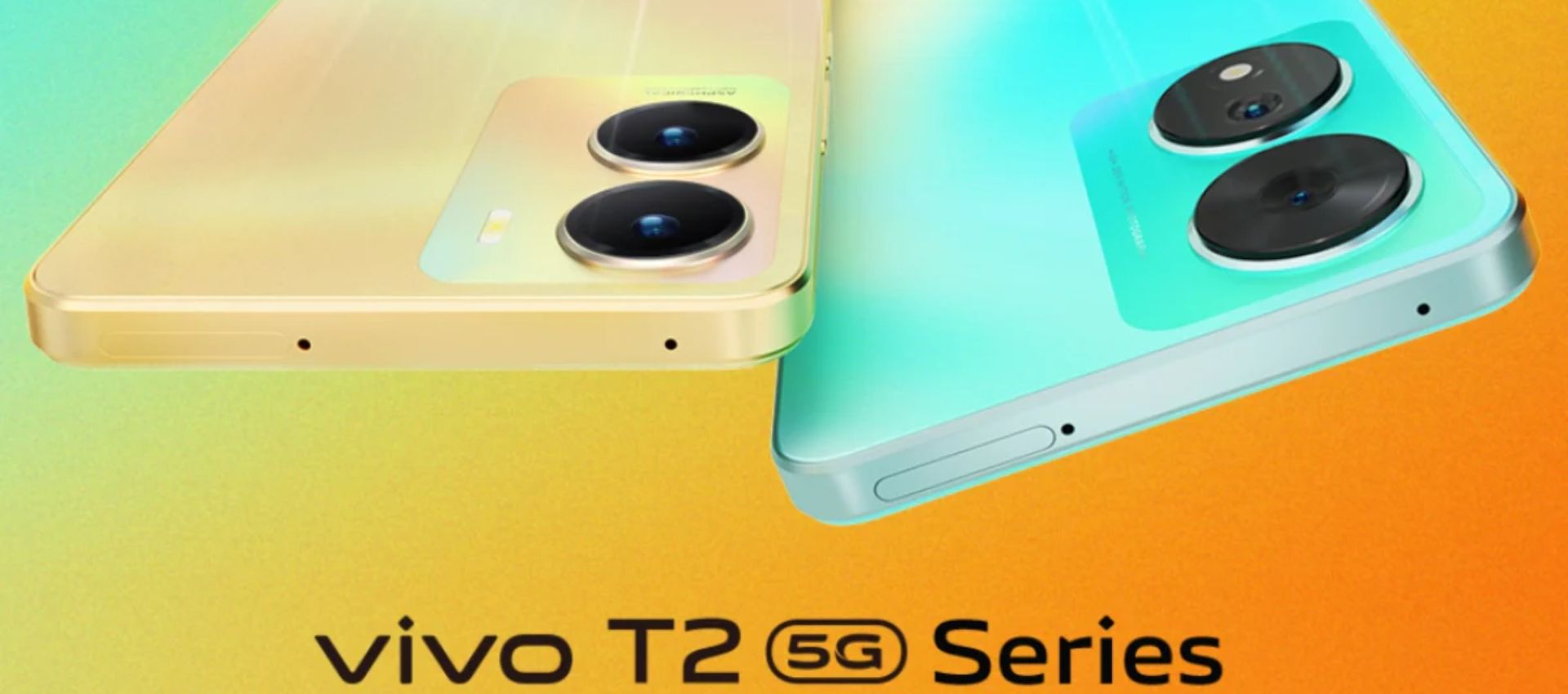 Are you ready for the next big leap in smartphone technology?
Vivo is all set to launch its highly anticipated Vivo T2 5G Series on April 11, and the excitement is palpable. This upcoming smartphone series promises to take connectivity to new heights with its advanced features, cutting-edge technology, and 5G capabilities. Let's take a closer look at what the Vivo T2 5G Series has in store for us.
Powerful Performance with MediaTek Dimensity 1300:
The Vivo T2 5G Series is expected to be powered by the MediaTek Dimensity 1300 SoC chipset, known for its high-performance capabilities. This powerful processor is designed to deliver seamless multitasking, smooth gaming, and fast app launches, ensuring a lag-free and responsive user experience.
Vibrant Display with 144Hz Refresh Rate:
The Vivo T2 5G Series is likely to feature a 6.58-inch FullHD+ LCD screen with a high refresh rate of 144Hz. This high refresh rate display will provide ultra-smooth scrolling, enhanced gaming performance, and a more immersive viewing experience with vibrant colors and sharp visuals.
Long-lasting Battery with 44W Fast Charging:
The Vivo T2 5G Series is expected to come with a massive 6,000 mAh battery, ensuring all-day battery life even with heavy usage. Additionally, it may also support 44W fast charging technology, allowing you to quickly charge up your device and get back to using it without any interruption.
Advanced Camera Capabilities:
Vivo has always been known for its innovative camera technology, and the T2 5G Series is likely to continue this trend. It may feature a dual camera setup on the back, including a 50MP primary sensor and a 2MP macro lens, for capturing stunning photos and close-up shots. The front-facing camera is expected to be a 16MP shooter optimized for high-quality selfies and video calls.
User-friendly Funtouch OS:
The Vivo T2 5G Series is anticipated to run on the latest version of Funtouch OS, Vivo's custom Android-based operating system. Funtouch OS is known for its sleek design, smooth navigation, and useful features that enhance the overall user experience, making it easy to navigate and customize the device according to your preferences.
In addition to these features, the Vivo T2 5G Series may also come with Vivo's signature functionalities like an in-display fingerprint sensor, face unlock, and other convenient features for added security and ease of use.
Conclusion:
With its powerful performance, advanced camera capabilities, long-lasting battery, and user-friendly interface, the Vivo T2 5G Series is poised to be a formidable contender in the smartphone market. The official unveiling on April 11 is eagerly awaited by Vivo fans and smartphone enthusiasts alike, as it promises to redefine the future of connectivity with its cutting-edge features and 5G capabilities.
So, mark your calendars and stay tuned for the launch of the Vivo T2 5G Series on April 11. Get ready to experience the next level of smartphone technology