Categories
Purchase the Latest Mobiles on EMI At No Cost Without Credit Card
Posted on October 19th, 2022 01:02 PM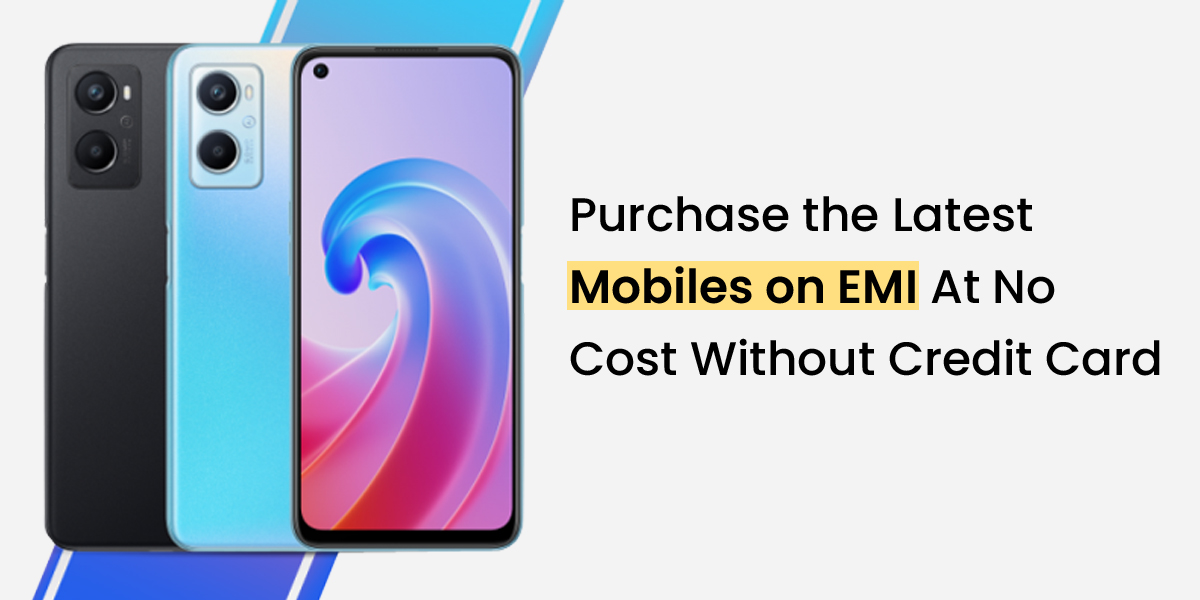 Mobile phones are not just fancy devices anymore, in a world run by technology and innovation it's impossible to get anything done without a smartphone and since mobiles connect people wherever they are, it's natural need to invest in one. But how do you purchase a smartphone without putting a lot of stress on your budget or using your credit card? Here are some tips to keep in mind when investing in a smartphone.

Tips to buy a smartphone without a credit card
When you think of investing in a smartphone and reading up on EMI, the first thought that comes to your mind is a credit card. However, not all people have access to credit cards and with increasing prices, most people are looking for alternate ways to invest in a phone. Fortunately, there are some ways that you can invest in a smartphone with an easy, secure, and fast online shopping experience with a no cost EMI mobile.

Here are some of the ways to purchase the latest mobile phones on EMI at no cost even if you don't have a credit card.

Consumer Loans
Consumer durable loans are easy and efficient and the most popular option when it comes to buying a mobile on EMI without using a credit card. These loans are personal loans that are borrowed to usually purchase appliances like your AC, microwave, refrigeration, and more and can be borrowed from financial services companies, like Bajaj Finance, or eCommerce platforms that offer installment facilities. Usually, consumers enjoy minimal paperwork and do not have to furnish collateral when taking these loans.

A Debit Card EMI
If you're looking for a no cost EMI phone, you can also use your debit card to invest in a mobile. Most leading banks will first check if you are eligible for this option and then allow you to make a purchase and repay the borrowed amount through easy EMIs, you can even select the best plan to suit your needs.

EMI cards
Another way you can purchase a smartphone on EMI is by using an EMI card which is usually a pre-approved bank loan that allows you to make any purchase you want and convert them into easy EMIs to pay.

Wrapping Up
When it comes to buying mobiles on EMI at no cost, there are easier ways to do it and you can avail of any of the above options and opt for an EMI without using your credit card, this allows you to easily choose the plan that you want and make payments in a simple and convenient way. Buying a smartphone on EMI allows you to carry the high end smartphone and buy one that you truly love without stretching your monthly budget, this also lets you opt for a comfortable and affordable way to pay back your loan without any hassle.